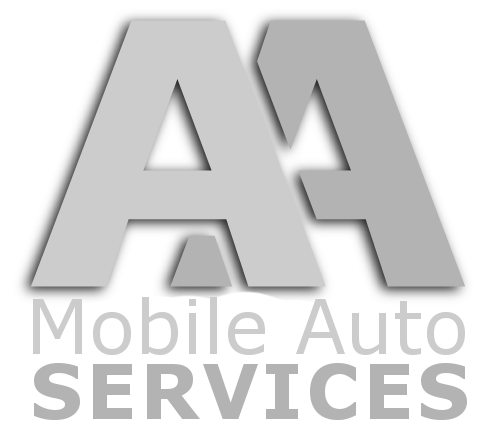 Mobile Fault Diagnostic
Mobile 1: 07908 673454 | Mobile 2: 07930 963000
Vehicle diagnostic check is the most important task as it determines further procedures of fault elimination process. AA Auto Services mobile vehicle technicians are using state of art diagnostic equipment specially selected for different vehicle make and model.
Mobile Diagnostic Procedure - How it works
Call us out and we will be right on our way. we will send a mobile mechanic to your address as soon as possible, depending on availability with all tools and equipment, that suits your vehicle make and model. Once he establishes what's wrong with your vehicle, there are four further steps possible:


1) Technician will rectify the fault if no replacement parts are required and if he will manage to do this within 1 hour of arrival time - it will not cost you anything extra.

2) If technician diagnose fault with one of the components, and the repair can be done onsite he will give you a written estimate displaying cost of replacement part and labour to replace it.
Once you give us OK to go ahead, we will return with replacement part to carry out repair at the time that's been agreed (Most of the time technician can return in 1-2hours time with required parts as long as the parts are available locally. There is no second call out fee for that – you just pay for parts and labour / procedures to removal and installation).

3) If technician finds faulty part and the Job is toobig to be carried out onsite (same applies to extended fault investigation where car needs be taken to the workshop for further fault confirmation procedures), once we agree the repair cost, mechanic will recover your vehicle to a workshop. Once the Job is finished we will call you to let you know that vehicle is ready for collection or delivery.

4) If you decide not to repair your car at the time, we will provide you with estimate for the job which will be valid for 30 days. You are welcome to get back to us at any time.
The Advantages of having a mobile diagnostic check
All drivers benefit from having they're vehicles checked onsite mainly because;

1)

They know what's wrong with the vehicle before taking it to a garage.
2)

Possibility to have vehicle fixed without leaving it at the garage for a day.
3)

No hidden costs. See what's exactly is wrong and needs fixing.
For a fantastic quotation call aa auto services today.