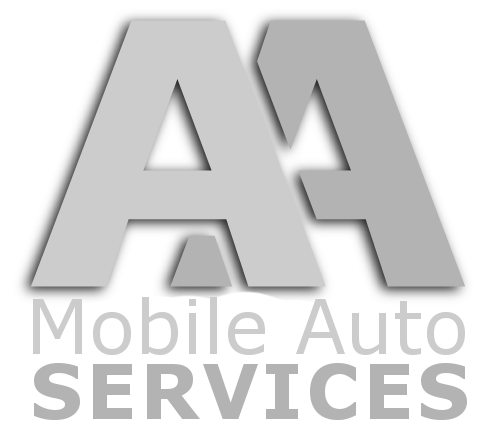 MOBILE MECHANIC in Rawmarsh | MOBILE AUTO ELECTRICIAN in Rawmarsh | MOBILE AUTO DIAGNOSTICS in Rawmarsh
Mobile 1: 07908 673454 | Mobile 2: 07930 963000
Avoid the hassles of dropping off your car and being overcharged by BIG car garages. Instead of wasting time and money call AA Autos Services, a company built on delivering convenience at affordable prices.
WE'VE BEEN TRADING FOR OVER 30 YEARS.
Convenience No Need to Travel Because the Mechanic Will Come To You! Whether you are at home or at your place of work, AA Auto Services are ready to inspect, diagnose, and repair any issues on your vehicles, giving you the opportunity to enjoy the comfort of your home or office while we are servicing your vehicle.

Full Range of Car Service Types From basic maintenance up to the most complicated repairs, we are ready to serve you at your location. We provide top-class repairs on water pumps, oil filters, brakes, electric windows, A/C repairs, Flat Tyres, alternators, and many more on all old and new models of vehicle, of any brand.

Quick Roadside Service Stuck on the road and don't have repair cover? If you are running out of time to reach your destination, AA Auto Services will get your car back to normal once again with our excellent roadside repair service. We will make your car work again in the least possible time.

Affordable Service Cost Stay in Control of the Cost! Providing an affordable service is one of our top priorities. You are also in control of your expenses because we will give an estimate and list of things that need to be repaired before servicing your vehicle

Professional and Honest Technicians

Your vehicle will be serviced by certified and professional mechanics, who also pride themselves in giving an honest service. Unlike any other mobile mechanics, they will not add any defect for the sole reason of adding charges to you.

Mobile DPF Repairs in Rawmarsh | Mobile DPF Regeneration in Rawmarsh | Mobile DPF Cleaning in Rawmarsh
A DPF has a design life of around 75,000 miles but this can be subject to large variation depending on vehicle use and engine condition. Every time the ECU forces a regeneration cycle it burns the particulate matter down to a much smaller amount of finer soot, they don't get completely removed from the filter. Over time, the fine soot content builds up to a point where a regeneration cycle is no longer able to be performed; at this point the filter either needs emptying or replacing.
Removing the DPF is often advised to check the opacity of the exhaust emissions which can give some indication of any potential running issues which can impact on the operation of the DPF. Issues such as leaking injectors and engines burning oil can massively reduce the life of a DPF.
COMMON CAUSES FOR DPF FAILURE
There are a multitude of reasons a DPF can fail, the most common are highlighted below:
High mileage and compacted with fine soot.
Failed sensors preventing DPF regeneration.
Lack of additive in fuel (where fitted) causing incomplete burn off.
Engine issues i.e. leaking injector, valve stem oil seals, worn piston rings.
DPF unable to regenerate due to driving conditions i.e. City centre.
Poor performance tuning.
Driving in too low of a gear on a motorway disallowing the regeneration to commence.
At AA Auto services we offer mobile DPF diagnostic fault finding, Mobile Repair, Mobile Regeneration and Cleaning Service. If we can't fix your DPF issue at the side of the road and your vehicle requires a "DPF Clean" we use the best in the business, The DPF Cleaning Co. They offer the only solution that works, "Ultrasonic DPF Cleaning". We've worked closely with them for a couple of years and highly recommend what they do . Their cleaning service brings your DPF back to over 96% clean, and costs you less than a third of a new DPF. For more information click on the logo below to find out more.


OUR MOBILE SERVICE WAS ESTABLISHED SINCE 2003. WE SPECIALISE IN VEHICLE DIAGNOSTICS AND CARRY THE LATEST Dealership Level diagnostics equipment andSOFTWARE FOR MOST VEHICLE MAKES & MODELS.
IN ADDITION WE ALSO OFFER FULL MOBILE ROADSIDE ASSISTANCE SERVICE AND WILL TRAVEL THROUGHOUT YORKSHIRE TO COMPLETE REPAIRS. WE PROVIDE CODE READING, FAULT FINDING, AIR BAGS AND ABS SYSTEMS, FUEL INJECTION ISSUES, KEY PROGRAMMING, ECU REPAIRS AND COMPUTERISED DIAGNOSTICS.