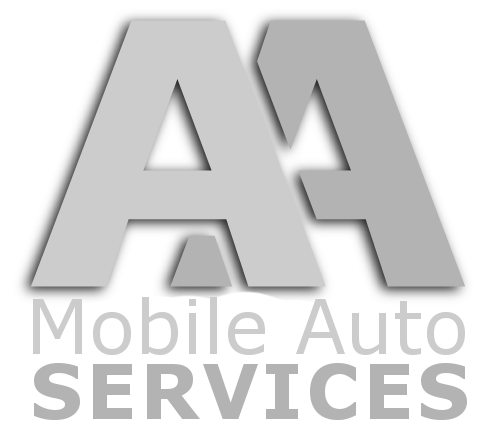 MOBILE MECHANIC in Horsforth | MOBILE AUTO ELECTRICIAN in Horsforth | MOBILE AUTO DIAGNOSTICS in Horsforth
Mobile 1: 07908 673454 | Mobile 2: 07930 963000
Avoid the hassles of dropping off your car and being overcharged by BIG car garages. Instead of wasting time and money call AA Autos Services, a company built on delivering convenience at affordable prices.
WE'VE BEEN TRADING FOR OVER 30 YEARS.
Convenience No Need to Travel Because the Mechanic Will Come To You! Whether you are at home or at your place of work, AA Auto Services are ready to inspect, diagnose, and repair any issues on your vehicles, giving you the opportunity to enjoy the comfort of your home or office while we are servicing your vehicle.

Full Range of Car Service Types From basic maintenance up to the most complicated repairs, we are ready to serve you at your location. We provide top-class repairs on water pumps, oil filters, brakes, electric windows, A/C repairs, Flat Tyres, alternators, and many more on all old and new models of vehicle, of any brand.

Quick Roadside Service Stuck on the road and don't have repair cover? If you are running out of time to reach your destination, AA Auto Services will get your car back to normal once again with our excellent roadside repair service. We will make your car work again in the least possible time.

Affordable Service Cost Stay in Control of the Cost! Providing an affordable service is one of our top priorities. You are also in control of your expenses because we will give an estimate and list of things that need to be repaired before servicing your vehicle

Professional and Honest Technicians

Your vehicle will be serviced by certified and professional mechanics, who also pride themselves in giving an honest service. Unlike any other mobile mechanics, they will not add any defect for the sole reason of adding charges to you.

Mobile Mechanic
HIRING A MOBILE MECHANIC MEANS THAT YOU DON'T HAVE TO DEAL WITH THE ISSUE OF GETTING YOUR CAR TO A WORKSHOP OR HAVE IT WAITING SOMEWHERE ALL DAY LONG. WE'LL COME TO YOUR HOME, BUSINESS, OR ANYWHERE THE CAR IS PARKED AND GET THE JOB COMPLETED QUICKLY. AS SOON AS WE HAVE COMPLETED THE SERVICE OR REPAIRS, YOU'LL GET YOUR CAR BACK, YOU WON'T NEED TO WAIT UNTIL THE END OF THE DAY WITH AA AUTOS. YOU'LL DEAL DIRECTLY WITH THE PERSON THAT DID THE REPAIRS, SO IF YOU HAVE QUESTIONS ABOUT YOUR CAR THEY CAN ANSWER WITH CONFIDENCE.
AA AUTOS CAN COMPLETE ANY TASKS THAT A STANDARD WORKSHOP CAN. WHILE MOST PEOPLE CONSIDER A MOBILE MECHANIC AS ONLY AN EMERGENCY CALL OUT BUSINESS, WE ARE SO MUCH MORE THAN THAT. WE ARE MORE THAN CAPABLE OF COMPLETING WARRANTY SERVICES FOR NEW CARS, AND STANDARD SERVICES ON OLDER CARS. WE ARE IN THE BUSINESS OF KEEPING CARS RUNNING IN THE BEST CONDITION THEY CAN. WE'LL LOOK AFTER YOUR VEHICLE AND SEE TO IT THAT YOU RECEIVE THE BEST IN CUSTOMER CARE AND PROVIDE A SAFETY CHECK OF YOUR VEHICLE WITH EACH SERVICE. IF YOU THINK THERE MIGHT BE SOMETHING WRONG WITH YOUR CAR YOU CAN MENTION THAT AT THE TIME OF YOUR BOOKING AND WE'LL INVESTIGATE TO FIND THE PROBLEM. BEFORE COMPLETING ANY WORK, WE'LL CALL YOU WITH WHAT WE HAVE FOUND AND SUGGEST THE PROPER COURSE OF ACTION.

OUR MOBILE SERVICE WAS ESTABLISHED SINCE 2003. WE SPECIALISE IN VEHICLE DIAGNOSTICS AND CARRY THE LATEST Dealership Level diagnostics equipment andSOFTWARE FOR MOST VEHICLE MAKES & MODELS.
IN ADDITION WE ALSO OFFER FULL MOBILE ROADSIDE ASSISTANCE SERVICE AND WILL TRAVEL THROUGHOUT YORKSHIRE TO COMPLETE REPAIRS. WE PROVIDE CODE READING, FAULT FINDING, AIR BAGS AND ABS SYSTEMS, FUEL INJECTION ISSUES, KEY PROGRAMMING, ECU REPAIRS AND COMPUTERISED DIAGNOSTICS.